YOUR CHOICE

Time is short.
Look at the news.
Is the world is becoming a better, safer place to live since the days of our parents or grandparents?
Is the human race developing into a more intelligent and compassionate species as we are taught to believe would occur over the generations of history?
(Matthew Ch. 24, Mark Ch. 13)
DO YOU WANT TO KNOW THE ABSOLUTE TRUTH?

Can we see the face of God?
Read the Word of God! The original King James Version. Pray to God directly, privately, in conversation, from the heart. Ask him to reveal His absolute Truth. He promises to do so.
Any teacher, pastor, priest, etc. will have some sort of agenda, but God promises to reveal His Truth directly through His Word to those that truly seek Him with their whole heart and soul. It is not a mystery.
Deuteronomy 4
(29) But if from thence thou shalt seek the LORD thy God, thou shalt find him, if thou seek him with all thy heart and with all thy soul. (30) When thou art in tribulation, and all these things are come upon thee, even in the latter days, if thou turn to the LORD thy God, and shalt be obedient unto his voice; (31) (For the LORD thy God is a merciful God;) he will not forsake thee, neither destroy thee, nor forget the covenant of thy fathers which he sware unto them.
1Samuel 16
(7) But the LORD said unto Samuel, Look not on his countenance, or on the height of his stature; because I have refused him: for the LORD seeth not as man seeth; for man looketh on the outward appearance, but the LORD looketh on the heart.
If tomorrow, we became face-to-face with Jesus, would we know him as well as our closest family member or friend? Would he know us just as well?
(Matthew 7:22-28)
Luke 12:24-27
(24) Strive to enter in at the strait gate: for many, I say unto you, will seek to enter in, and shall not be able. (25) When once the master of the house is risen up, and hath shut to the door, and ye begin to stand without, and to knock at the door, saying, Lord, Lord, open unto us; and he shall answer and say unto you, I know you not whence ye are: (26)Then shall ye begin to say, We have eaten and drunk in thy presence, and thou hast taught in our streets. (27)But he shall say, I tell you, I know you not whence ye are; depart from me, all ye workers of iniquity.(28)There shall be weeping and gnashing of teeth, when ye shall see Abraham, and Isaac, and Jacob, and all the prophets, in the kingdom of God, and you yourselves thrust out.
Revelation 3
(20)Behold, I stand at the door, and knock: if any man hear my voice, and open the door, I will come in to him, and will sup with him, and he with me.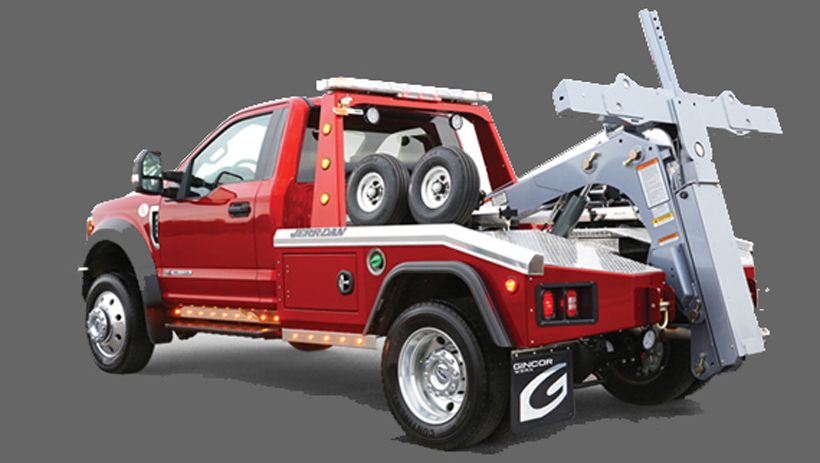 GREATEST GIFT

If someone was in danger, the greatest gift we could give them is our life. Would we step into harm's way to protect them?
We are all in harm's way. Anyone knows it when they do something wrong. That tinge of guilt causes us to look to see if someone is watching. Whether we actually do something wrong, we are guilty by even thinking the thought.
(Romans 3:19-31, 6:23)
LAWS IN OUR HEART

These laws are God's laws, written into the heart of every human. We are incapable of anything that can compensate for the violation of God's laws. The penalty for breaking God's laws is death: eternal darkness, isolation and torment.
God knows this. He loves us. His mercy endures forever. He gives us the option to have these violations waived and our record cleaned forever. We may then live forever in the light and love of God.
(Micah 7:18-19, 1Peter 1:23-25)
CLAIM THE PARDON

The only human ever worthy of paying the price for our wrongdoings is the Son of God himself, Jesus Christ. He lived a perfect, clean life, but a persecuted life since childhood. He came to the earth to save repentant hearts, like ours.(Luke 5:32). He was tortured and killed, once, on the cross of Calvary to pay the price of our past, present, and future wrongdoings. In triumph over death & the devil, Jesus was raised from the dead, as witnessed by his disciples, and is alive.
What do we have to do to claim the gift of eternal life and pardon from our fatal mistakes and choices?
Simply, pray to Jesus, admit that we have broken God's laws, ask for forgiveness, turn away from our sinful ways, ask Jesus to take control of our life and fill it with his love. Place Jesus above anything else in life. Claim Jesus as Lord and Savior.
(Romans 8:34, 10:9, Matthew 6:6, Luke 13:3, 5, Ephesians 2:8-9)
Romans 10
(9)That if thou shalt confess with thy mouth the Lord Jesus, and shalt believe in thine heart that God hath raised him from the dead, thou shalt be saved. (10)For with the heart man believeth unto righteousness; and with the mouth confession is made unto salvation. (11)For the scripture saith, Whosoever believeth on him shall not be ashamed. (12)For there is no difference between the Jew and the Greek: for the same Lord over all is rich unto all that call upon him. (13)For whosoever shall call upon the name of the Lord shall be saved.
ETERNAL LOVE

When we do this, our life will change. We will forever have the peace of knowing that, no matter what may happen, ultimately, we will live forever in the light and love of Jesus, who has prepared a place us.
This does not mean that our life will become the dream of prosperity. No, in fact, evil wants us dead and miserable. Evil will test us and seek to tear us away from Jesus.
WHAT ABOUT EVIL?

How can we resist evil? The world is increasingly hostile to Jesus and those that love him, but Jesus said this would happen. Study the Word of God a little every day, and ponder it every waking hour. Talk to Jesus in heartfelt prayer. Ask him for His absolute Truth. Ask him questions. Jesus promises to give us peace of mind that transcends all understanding (Philippians 4:6-7). The more we pray, the more we read His Word, the more we will understand and learn, and the greater peace we will have (Romans 8:31-39).
1Peter 5
(6)Humble yourselves therefore under the mighty hand of God, that he may exalt you in due time: (7)Casting all your care upon him; for he careth for you. (8)Be sober, be vigilant; because your adversary the devil, as a roaring lion, walketh about, seeking whom he may devour: (9)Whom resist stedfast in the faith, knowing that the same afflictions are accomplished in your brethren that are in the world. (10)But the God of all grace, who hath called us unto his eternal glory by Christ Jesus, after that ye have suffered a while, make you perfect, stablish, strengthen, settle you.
THE WORD OF GOD

The English original 1611 King James Version Bible is amazing, completely accurate, totally precise, and divinely innerconnected, from cover to cover (other bible versions are detrimentally modified for the purpose of copyright royalties. Psalm 12:6-7). The more we read the KJV, the more we will see the innerconnections, the precision, and layers of truth. Don't take anyone's word for it. (Jeremiah 17:5-8). Read it directly yourself and ask Jesus to reveal His truth. He promises to do so. Jesus is the Word of God (John 1:1, 1John5:7, Revelation 19:11-13)
TOOLS

Use computer & smart phone software to search the Bible for terms. You will be amazed, when reading the search results, at the accuracy, precision, and consistency of the Bible over thousands of years and dozens of penmen.
Open that Bible that sits on the shelf. Load the original King James on your smart phone for easy reference anywhere, anytime. Load the original King James on your desktop computer to supplement study.
King James Pure Bible Search (free desktop tool)
Tecarte Original King James Bible (free smart phone Bible)
REFERENCES

Psalm 12
(6)The words of the LORD are pure words: as silver tried in a furnace of earth, purified seven times. (7) Thou shalt keep them, O LORD, thou shalt preserve them from this generation for ever.
Jeremiah 17
(5) Thus saith the LORD; Cursed be the man that trusteth in man, and maketh flesh his arm, and whose heart departeth from the LORD. (6) For he shall be like the heath in the desert, and shall not see when good cometh; but shall inhabit the parched places in the wilderness, in a salt land and not inhabited. (7) Blessed is the man that trusteth in the LORD, and whose hope the LORD is. (8) For he shall be as a tree planted by the waters, and that spreadeth out her roots by the river, and shall not see when heat cometh, but her leaf shall be green; and shall not be careful in the year of drought, neither shall cease from yielding fruit.
Micah 7
(18)Who is a God like unto thee, that pardoneth iniquity, and passeth by the transgression of the remnant of his heritage? he retaineth not his anger for ever, because he delighteth in mercy. (19) He will turn again, he will have compassion upon us; he will subdue our iniquities; and thou wilt cast all their sins into the depths of the sea.
Matthew 7
(21)Not every one that saith unto me, Lord, Lord, shall enter into the kingdom of heaven; but he that doeth the will of my Father which is in heaven. (22) Many will say to me in that day, Lord, Lord, have we not prophesied in thy name? and in thy name have cast out devils? and in thy name done many wonderful works? (23) And then will I profess unto them, I never knew you: depart from me, ye that work iniquity. (24)Therefore whosoever heareth these sayings of mine, and doeth them, I will liken him unto a wise man, which built his house upon a rock: (25) And the rain descended, and the floods came, and the winds blew, and beat upon that house; and it fell not: for it was founded upon a rock. (26) And every one that heareth these sayings of mine, and doeth them not, shall be likened unto a foolish man, which built his house upon the sand: (27)And the rain descended, and the floods came, and the winds blew, and beat upon that house; and it fell: and great was the fall of it.
Matthew 24
(3)And as he sat upon the mount of Olives, the disciples came unto him privately, saying, Tell us, when shall these things be? and what shall be the sign of thy coming, and of the end of the world? (4) And Jesus answered and said unto them, Take heed that no man deceive you. (5) For many shall come in my name, saying, I am Christ; and shall deceive many. (6) And ye shall hear of wars and rumours of wars: see that ye be not troubled: for all these things must come to pass, but the end is not yet. (7) For nation shall rise against nation, and kingdom against kingdom: and there shall be famines, and pestilences, and earthquakes, in divers places. (8)All these are the beginning of sorrows. (9) Then shall they deliver you up to be afflicted, and shall kill you: and ye shall be hated of all nations for my name's sake. (10)And then shall many be offended, and shall betray one another, and shall hate one another. (11)And many false prophets shall rise, and shall deceive many. (12) And because iniquity shall abound, the love of many shall wax cold. (13)But he that shall endure unto the end, the same shall be saved. (14) And this gospel of the kingdom shall be preached in all the world for a witness unto all nations; and then shall the end come.
John 1
(1)In the beginning was the Word, and the Word was with God, and the Word was God.
Romans 3
(19)Now we know that what things soever the law saith, it saith to them who are under the law: that every mouth may be stopped, and all the world may become guilty before God. (20) Therefore by the deeds of the law there shall no flesh be justified in his sight: for by the law is the knowledge of sin. (21)But now the righteousness of God without the law is manifested, being witnessed by the law and the prophets; (22)Even the righteousness of God which is by faith of Jesus Christ unto all and upon all them that believe: for there is no difference: (23) For all have sinned, and come short of the glory of God; (24)Being justified freely by his grace through the redemption that is in Christ Jesus: (25)Whom God hath set forth to be a propitiation through faith in his blood, to declare his righteousness for the remission of sins that are past, through the forbearance of God; (26)To declare, I say, at this time his righteousness: that he might be just, and the justifier of him which believeth in Jesus. (27)Where is boasting then? It is excluded. By what law? of works? Nay: but by the law of faith. (28)Therefore we conclude that a man is justified by faith without the deeds of the law. (29)Is he the God of the Jews only? is he not also of the Gentiles? Yes, of the Gentiles also: (30)Seeing it is one God, which shall justify the circumcision by faith, and uncircumcision through faith. (31)Do we then make void the law through faith? God forbid: yea, we establish the law.
Romans 6
(23)For the wages of sin is death; but the gift of God is eternal life through Jesus Christ our Lord.
Romans 8
(31)What shall we then say to these things? If God be for us, who can be against us? (32)He that spared not his own Son, but delivered him up for us all, how shall he not with him also freely give us all things? (33)Who shall lay any thing to the charge of God's elect? It is God that justifieth. (34)Who is he that condemneth? It is Christ that died, yea rather, that is risen again, who is even at the right hand of God, who also maketh intercession for us. (35)Who shall separate us from the love of Christ? shall tribulation, or distress, or persecution, or famine, or nakedness, or peril, or sword? (36)As it is written, For thy sake we are killed all the day long; we are accounted as sheep for the slaughter. (37)Nay, in all these things we are more than conquerors through him that loved us. (38)For I am persuaded, that neither death, nor life, nor angels, nor principalities, nor powers, nor things present, nor things to come, (39)Nor height, nor depth, nor any other creature, shall be able to separate us from the love of God, which is in Christ Jesus our Lord.
Philippians 4
(6)Be careful for nothing; but in every thing by prayer and supplication with thanksgiving let your requests be made known unto God. (7)And the peace of God, which passeth all understanding, shall keep your hearts and minds through Christ Jesus.
1Peter 1
(23)Being born again, not of corruptible seed, but of incorruptible, by the word of God, which liveth and abideth for ever. (24) For all flesh is as grass, and all the glory of man as the flower of grass. The grass withereth, and the flower thereof falleth away: (25)But the word of the Lord endureth for ever. And this is the word which by the gospel is preached unto you.
1John 5
(7)For there are three that bear record in heaven, the Father, the Word, and the Holy Ghost: and these three are one.

Revelation 19
(11)And I saw heaven opened, and behold a white horse; and he that sat upon him was called Faithful and True, and in righteousness he doth judge and make war. (12)His eyes were as a flame of fire, and on his head were many crowns; and he had a name written, that no man knew, but he himself.
(13)And he was clothed with a vesture dipped in blood: and his name is called The Word of God.